Training & Coaching for effective and stress free working and collaborating
Who can still remember lessons in 'effective working' in secondary school? Probably nobody. Because training courses focus on the content, but barely pay any attention to 'the process of working'. That's remarkable, because work is an important part of our life. It's even more remarkable that all those working hours and energy spent do not invariably lead to desired results. Let alone that these results are achieved with ease and pleasure. Do you recognize that?
Turn the tide
Working is not always as smooth a process as we might want. It can be accompanied by stress, a backlog of work, an overflowing mailbox or arduous cooperation. CiEP offers you tools to turn the tide. With CiEP you can achieve the desired results with more freedom and pleasure so that it gives you energy and satisfaction.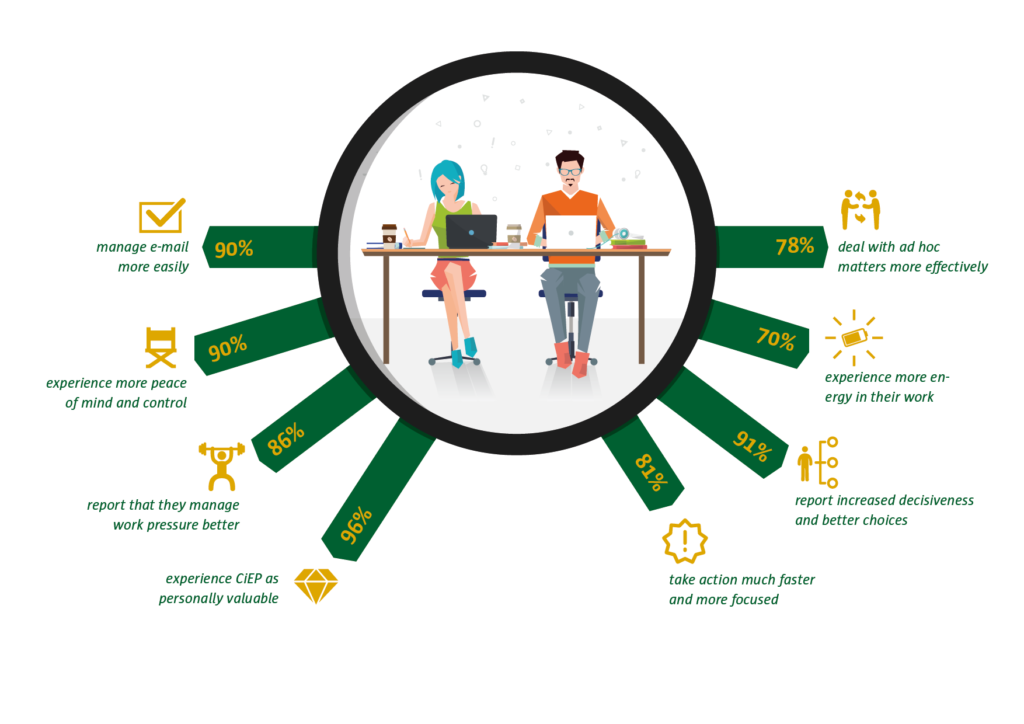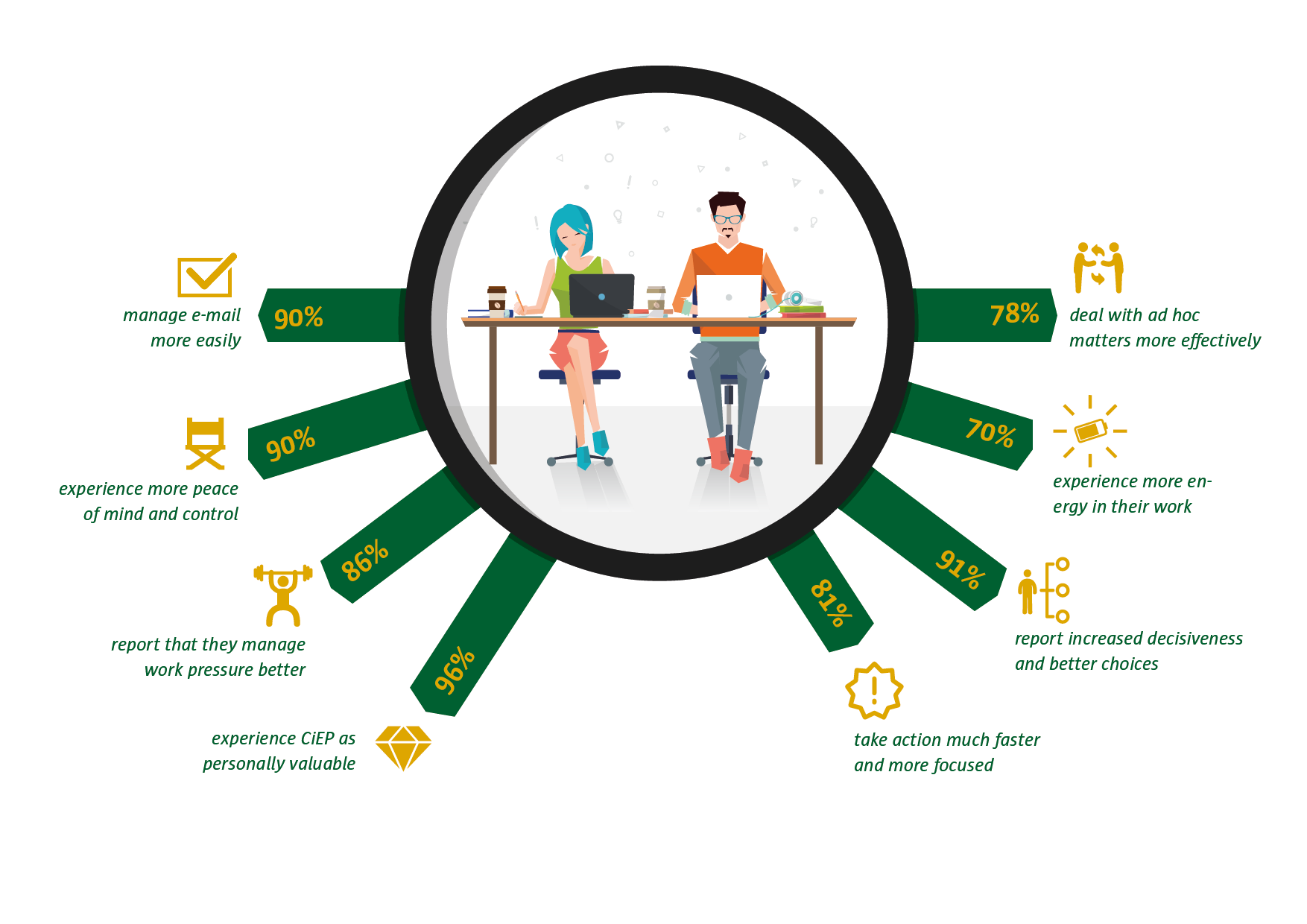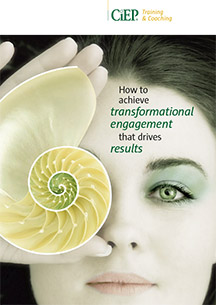 Reviews
SNV
CiEP has made work less stressful for me. Though my workload has not changed much,...
SNV
Less postponing of tasks which I don't like. Main point is the new CiEP consciousness/...
SNV
The greatest strength that CiEP has helped me with is unlocking and helping me believe...
SNV
CiEP has enabled me to improve my performance, created space for me to relax and...
SNV
I find I am more organized and complete my work within the allocated time. I...
SNV
Practicing CiEP a step at a time has helped me appreciate the value of time...
SNV
I gained my time back and freed me to do things I enjoy without worrying...
SNV
The timesaving aspect has been valuable to me. Through CiEP I have also learnt to...
SNV
I feel more relaxed, satisfied and in control at work. As a result I am...
SNV
I have learnt that organizing my desk speaks volumes and also help me achieve more...
A selection of our customers
These organizations in the Netherlands and Belgium use CiEP to match work habits and achieve the desired result: