Training & Coaching for effective and stress free working and collaborating
Who can still remember lessons in 'effective working' in secondary school? Probably nobody. Because training courses focus on the content, but barely pay any attention to 'the process of working'. That's remarkable, because work is an important part of our life. It's even more remarkable that all those working hours and energy spent do not invariably lead to desired results. Let alone that these results are achieved with ease and pleasure. Do you recognize that?
Turn the tide
Working is not always as smooth a process as we might want. It can be accompanied by stress, a backlog of work, an overflowing mailbox or arduous cooperation. CiEP offers you tools to turn the tide. With CiEP you can achieve the desired results with more freedom and pleasure so that it gives you energy and satisfaction.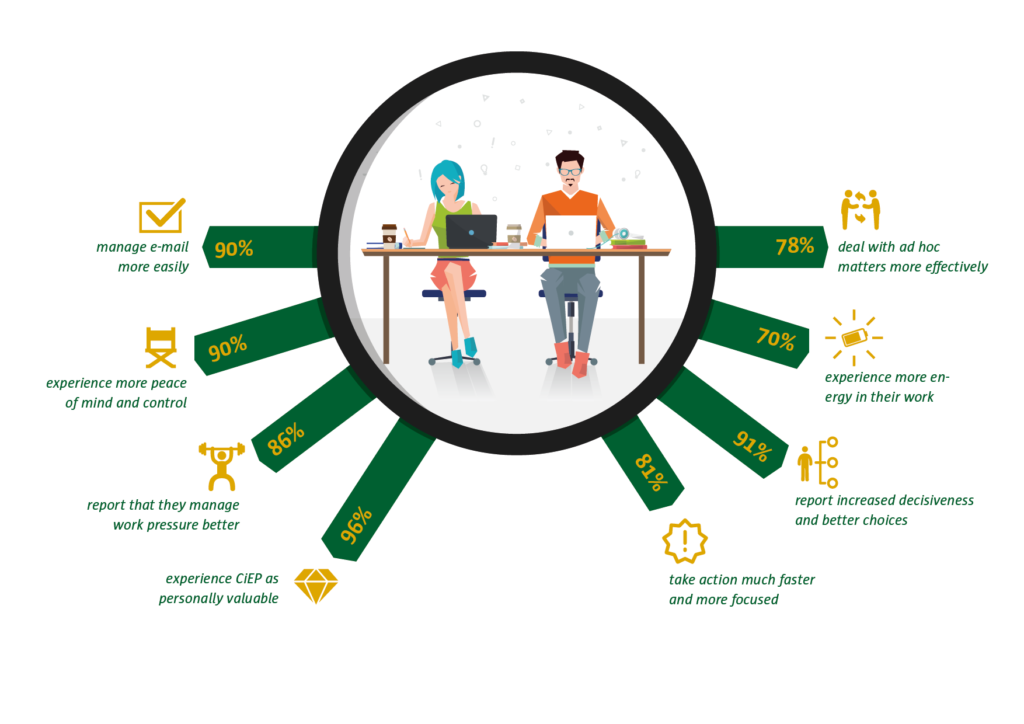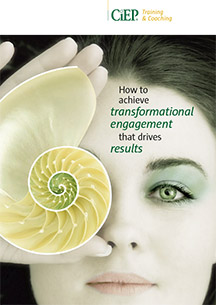 About CiEP
As an individual coaching program, CiEP offers returns in a variety of terrains. Time gain is one example, this generally lies measurably between 10 and 20%. In total this means about half to whole working day per person per week! The time gained is closely tied to a number of crucial plus points inherent to the CiEP way of working. You can think about benefits in terms of:
quality
productivity
transparency
initiative and results-orientedness
Companies and organizations that are going through or have been through a CiEP program, are always talking about having tangibly more pleasure in doing their work,  of improved involvement and satisfaction and a better work-life balance.
A selection of our customers
These organizations in the Netherlands and Belgium use CiEP to match work habits and achieve the desired result: