Self-management and effective impact drive working
Are you committed to reducing poverty and promoting sustainable development somewhere in the world? Do you sometimes feel squeezed between your ambitions on the one hand and the system, ad hoc, and running deadlines on the other? Do you find yourself feeling exhausted, out of energy, unable to stay connected to your family and social environment, or missing out on strategic reflection? Then the CiEP methodology might be of interest to you.
CiEP en Management Drives:
develop self-awareness and strenght from your drives
Download infographic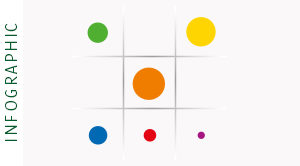 More result, more energy
Who can still remember the working effectively lessons in secondary school? Probably nobody. Because training courses barely pay any attention to 'working as such'. That's remarkable, because work is an important part of our life. It's even more remarkable that all those working hours and energy do not lead invariably to desired or ideal results. Never mind that these are achieved with ease and pleasure. Do you recognize that?
Turn the tide
Work does not always go as smoothly as we might want, but can be  accompanied by stress, a backlog of work, an overflowing mailbox or protracted cooperation. CiEP offer you tools to turn the tide. So you can achieve the desired results with more freedom and pleasure so that it gives you energy and satisfaction.

Infographic: Selfmanagement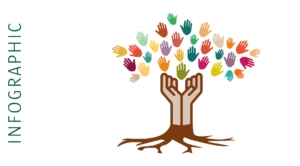 Improve on Self-Management and Effectiveness in working?
Follow one of our training courses.
Sturen op jezelf
Jezelf effectief managen betekent om te beginnen dat je met een kritische blik kijkt naar hoe je gewoonlijk te werk gaat. Als je bedenkt dat gedachten en gedrag voor 90-95% automatisch zijn, dan loont het om ze onder de loep te nemen en ze tegen de lat van effectiviteit te leggen. Een Management Drives Profiel laat zien hoe je bij voorkeur te werk gaat, waar je valkuilen liggen en waar je energie van krijgt.

Conscious work habits
If results are wanted that give energy, then it doesn't pay to ask what one's doing wrong. You get more out of examining your own work habits – in a neutral manner without making a judgment. Does this habit work, yes or no? If yes, keep it! If no, then determine what does work or what works better. That way you choose time and again for results that you do want.
CiEP Training & Coaching
The CiEP work philosophy was developed by CiEP Training & Coaching. CiEP has successfully focussed on optimising pre-conditions for effective (self) management and values-driven leadership. Aim: create a working environment that works and in which people and teams want and can deliver excellent results all the time.

Want to know more?